My Most Influential Teachers
"Scott Zucker was my 10th grade English teacher and advisor for the school literary

magazine Poetic Justice, which I edited. A warm, quirky fellow with a passion for poetry, we called him Zuck.
To have an adult actually take my work seriously had a huge impact on my growth as a young poet. It was incredibly validating to have him look over my poems and give positive feedback and suggestions on what I could do to make my poems better sing on the page. Because I know what having a teacher like Zucker meant to me, I never take for granted the impact I have on young writers now that I am in a similar position."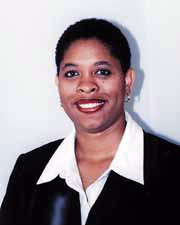 "I was absolutely mesmerized by Dr. Haywood, still am. Because she was young, hip and brilliant, I used to call her my PhDiva. An incredibly engaging professor, Dr. Haywood won Teacher of the Year at Florida State University, where I majored in English. I still don't know how she made literary theory so insanely fun and all week was a waiting game for her next class.
She introduced me to thinkers like Jacques Derrida, bell hooks, Edward Said, and Roland Barthes. She also taught African American lit, turning me on to the pantheon of slave narratives that informed my consciousness for years to come. Hands down the most creative educator I have ever experienced, Dr. Haywood had a profound impact on my thinking as a young woman. After one semester with Dr. Haywood, it was impossible for one not to have a permanent interest in whatever subject she taught. I took every class with her that I possibly could (I took an independent study course at her home!), and in return she took me under her wing.
On occasion she took me food shopping and hired me to babysit her daughter, who I now mentor. Dr. Haywood is now dean of graduate studies at Florida A&M University."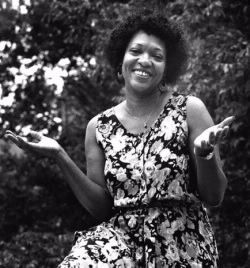 "Rita Dove was my professor at University of Virginia, where I earned my masters degree in poetry. A poised woman with a streak of eccentricity visible in her wildly painted nails, Rita used to hold our weekly poetry workshops at her kitchen table.
Every semester she assigned one wildcard, a writing prompt designed specifically for each poet, based on her discernment. Deeply creative assignments, wildcards were surreal, challenging, and signified her dedication to teaching. Sometimes I would visit Rita at her office and we would have long human talks about poetry, life as a poet, and life in general.
Her advice was always simply stated and unforgettable. A remarkable craftswoman, Rita has a laser beam eye. She taught me that when writing a poem, each word is a decision. My time at UVA would have been unfathomable without her."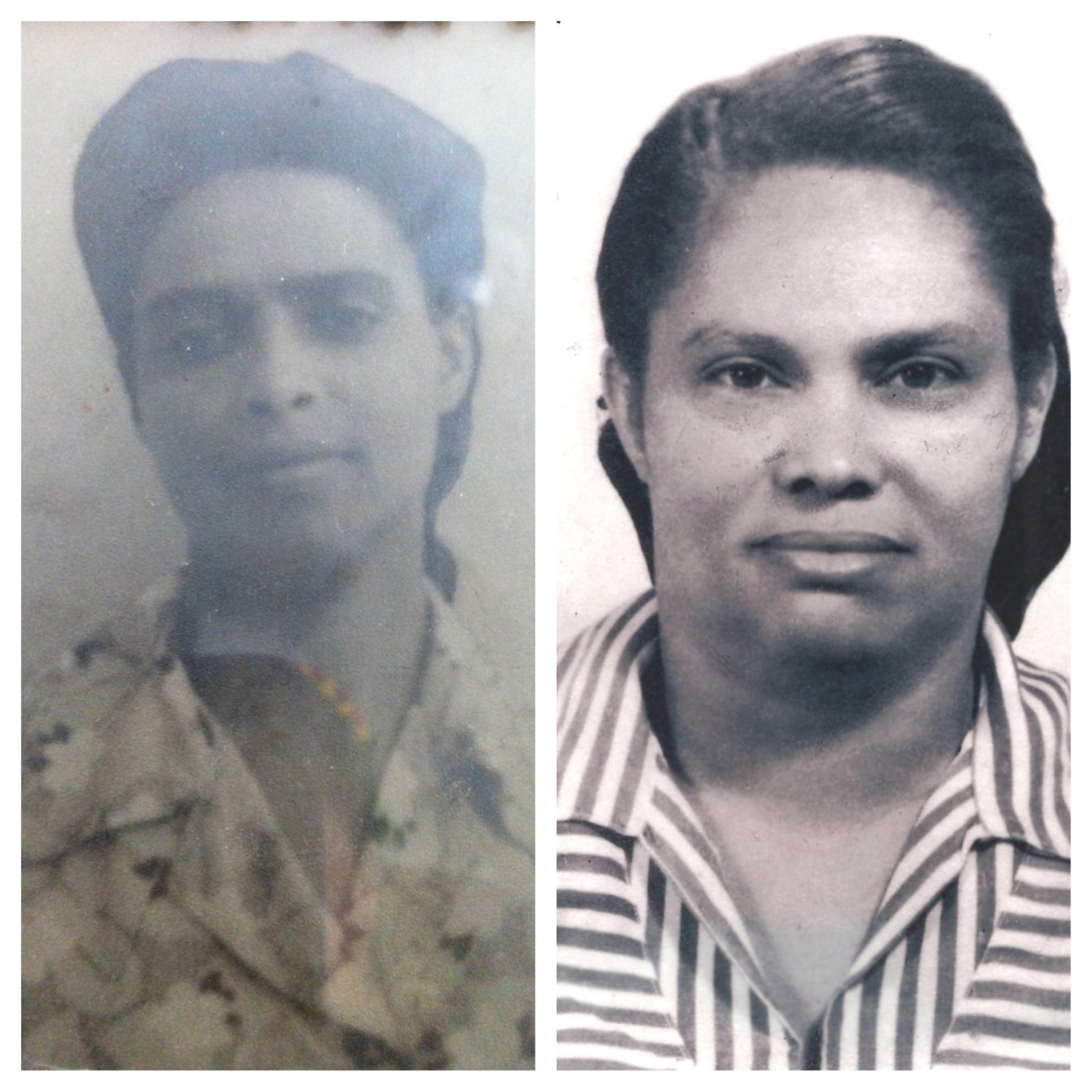 "My grandmothers, Rita and Enid inspire me greatly in their absences. Rita passed away in child labor when my mother was an adolescent, and Enid, a revered schoolteacher in Trinidad, died when I was 9, and living in the States for a year. Since I was not able to return to Trinidad at that time to attend her funeral, throughout my whole life, I've felt deprived of these wise and mysterious maternal forces. Thankfully, I've been able to stay connected to their generation by teaching at a senior center. Also, my next children's project coming down the pipeline focuses on a 12 year old girl's breathtaking connection with her grandmother, Petunia, who dies. This book is my way of making art out a previously unexplored grief."
Shel Silverstein
"Books like Light in the Attic and Where the Sidewalk Ends were my welcome mat into the world of poetry. I started reading Silverstein when I was eleven. His poems were so inviting and fun, they drove me to the page in my earlier years."

Tupac Shakur

"The summer "Dear Mama" dropped, I became hooked on writing rap lyrics.  I absolutely adored Tupac's storytelling.  I would spend hours in my room bobbing my head to his cadence, scratching out my own rhymes. "Brenda's Got a Baby" also had a really profound impact on me and helped spawn a trilogy of poems about a woman named Glenda. Though he's away from us in the physical sense, Pac still lives in my pen."

Gwendolyn Brooks
"Because of high school curriculum I was very alienated from reading poetry for many years—though I continued to write it. After I outgrew Shel Silverstein, no other poet hooked me until I went to college and came across Gwendolyn Brook's Collected Poems.  Her poems are an invitation into the human experience as she painted portraits of everyday people with her true blue words. 
Her revolutionary sonnets used rhyme that could rival the flyest MC's. Ms. Brooks made me fall back in love with reading poetry. After Shel Silverstein's books, hers was the second poetry book I ever bought, and I haven't stopped buying poetry books since." 
Pablo Neruda

"Senor Neruda is my most obvious poetic influence. His prolific use of the ode greatly informed me as a poet. An ode is an often celebratory poem written to or about something or someone. Neruda had a tendency to celebrate objects that we take for granted in everyday life. Neruda wrote odes to artichokes and hummingbirds, the lemon and the sea. 
That particular body of work taught me that you can literally write poems about anything. I am learning through writing odes that to celebrate the things that enrich my life is to celebrate life itself."
Lucille Clifton

"Such elegant sass, this woman. I learn a great deal from Lucille Clifton. Her poetry teaches me that the body is not only a playground for the tattoo artist's pen, but for my pen as well. She writes about the female body with such grace and openness. My poem "Ode to Twins" would not have been possible without her poems about the female body that gave me the permission to write about my body and do so comfortably. 
I also admire her ability to say so much without wasting words.  Her poems are full of swords and needles— swords that cut your heart in two and needles that sew those lucky hemispheres back together."
Patricia Smith
"With her pen, this woman can be anybody and anything. My first introduction to Patricia Smith was in undergrad at Florida State. Her poem "Skinhead" was in the Poet's Companion, a class text that I use in the classroom to this day. In this poem, she employs the voice of a white supremacist. I later saw her perform the poem on Def Poetry and what an experience it was, watching a black woman transform into a white man with the sheer power of her words. I was blown by her bravery and the irony. Truly magic.  This tactic of using the pen to explore psyches opposite to your own was incredibly freeing and frightening."
Mary Oliver
"I'd been hearing about this poet for years but never gravitated to her work.  I suppose it was because people so often dubbed her a nature poet and I was not interested in reading poems about trees and dirt. Human nature, I thought was the only nature I found interested in. One day one of my Juilliard students did a presentation on Mary Oliver in class and I found myself terribly delighted by her poems. 
I was attracted to her sense of astonishment in the little things in life, much like Neruda. Then, I spent 5 weeks at Hedgebrook Retreat for Women Writers, out in the woods, and found myself too, surrounded by the intelligence of nature. Like Oliver, my poems had no choice but to bow before mother nature's majesty."
No one does it alone. Throughout my journey with the pen, I have received nurturing support from the below organizations over the years:
Black on Black Rhyme – Spoken Word Troupe
www.blackonblackrhyme.com

University of Virginia's MFA Poetry Program
www.engl.virginia.edu/creativewriting

Cave Canem – A Haven for Black Poets
www.cavecanempoets.org

Archie D. and Bertha H. Walker Scholarship
Provincetown Fine Arts Work Center
www.fawc.org

Soul Mountain Writer's Retreat –
Founded by Marilyn Nelson
www.soulmountainretreat.com

Louder Arts Project – NYC Slam
www.louderarts.com

Urban Word NYC – Teen Poetry Workshop
www.urbanwordnyc.org

Jerome Foundation – Travel Grant
www.jeromefdn.org

Hedgebrook Retreat for Women Writers
www.hedgebrook.org

Squaw Valley Writers Retreat
www.squawvalleywriters.org